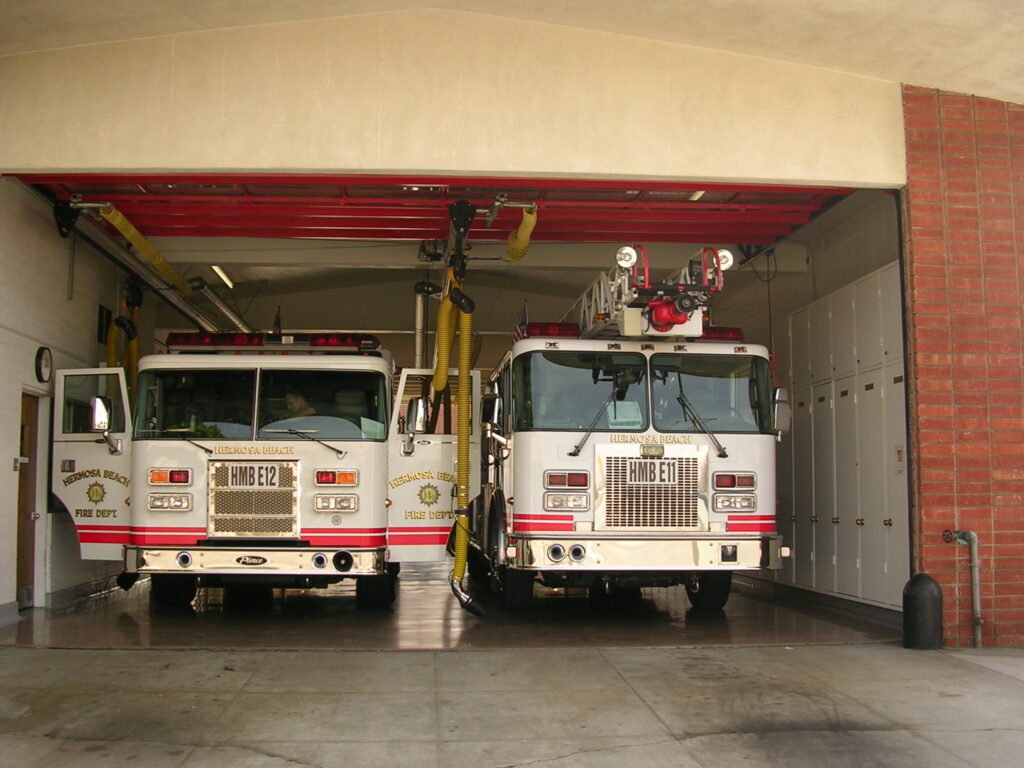 Your station is the heart of the city and local community. A safe place a safe house for many that means everything. A station means many things and ultimately the housing of all from Engine Company to Ladder Company, rescue units and others. Your EMT, Paramedics and Firefighters with rank officers all share the common area known to all as the Firehouse. Tradition and great history goes' a long way all in all a safe house your station house.
When a call goes out over the paging system to radio call for your station. Up goes the bay doors and out comes the fire and rescue lights and siren. A knowledge of first responders serving the community safeguarding those in need. Those needs in the station can change over the years. Eventually your station either needs expanding, remodeling or even relocating to meet todays fire and rescue needs. Many cities are growing and that means more demand on a fire department and rescue services. We applaud those cities that are doing what it takes and for those in need we are here for you.
Over a time, we will share other departments that can help your department as far as designs or changes that are required. We will showcase from time to time and educate those in need. Working with fire departments and cities it is our pleasure at Fire and Aviation TV to present to you this section "Station House". Beginning November 19, 2019, we will start contacting various departments and build a great future to serve your community and department.
______________________________________________________________________________
Clean Cab Cancer Prevention Program
CCCP program is something we began sharing for the Fire Rescue community from Fire and Aviation TV. Far too many years have gone by where firefighters have been notified, they have cancer. It is the number 1 cause for deaths in the fire service today. For many its personal in many ways. We are heard to educate your department and cities and in time show case various apparatus manufacturers of Clean Cab concept.
Many departments have noticed this very serious situation for which we applaud and thank them for taking necessary action. In 2019 we have noticed more manufacturers paying greater attention buy showcasing the Clean Cab designs. We have already begun our campaign to bring this to the attention of everyone. Your station house is the first thing that should be cancer clean. There are older stations that might have asbestos and still today operate. Recent findings will get your fire house shut down or at least temporarily moved while treatment and removal is necessary. Is your station need of attention were here to assist you. We have not duplicated, copied anyone's program or concept with this name.
Source Fire and Aviation TV / FD and Rescue.Com
______________________________________________________________________________