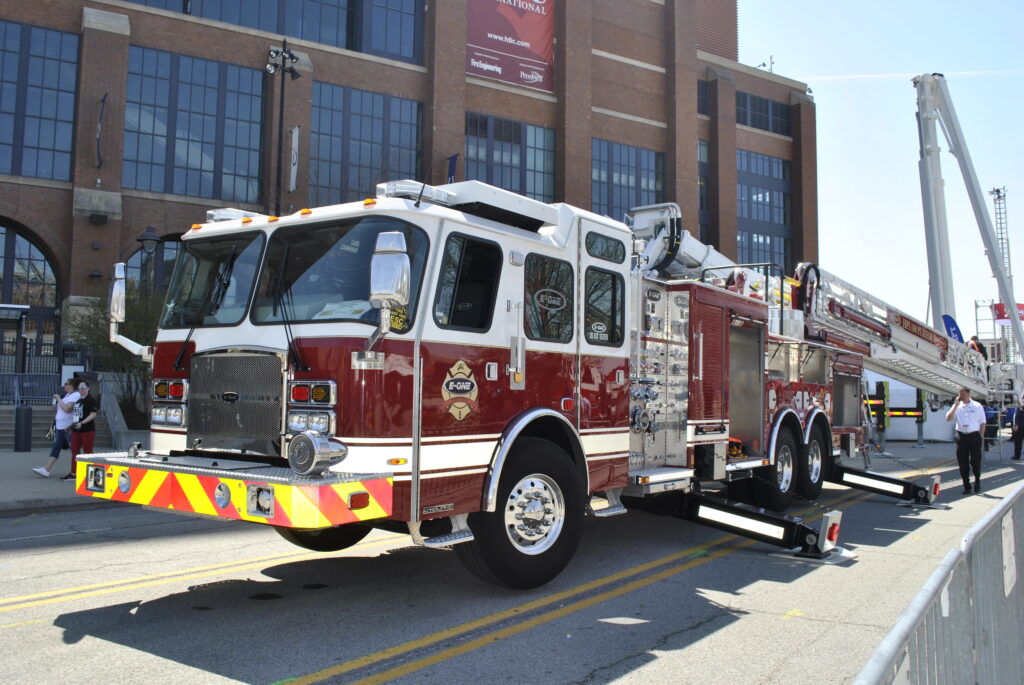 As we are in the beginning of 2020 its going to be a very interesting decade. For many years being involved in Fire Departments and the honor of searching for new apparatus we too begin a new chapter. From working with Rosenbauer Fire Trucks, Suthphen Fire Truck manufacturers, Pierce Manufacturing and E-One Fire trucks its been an true experience. Now on our own business we extend to all manufacturers in the fire and rescue field.
With technology increasingly becoming more involved fire service evolves its own new chapter from Drones to heat seeking technology via phone carrier companies. IT tech has and will change fire fighting and comunications to better serve within. We encourage all departments to get out there with grants, budgets , and local assistance to update assets as you can in your apparatus and equipment. Local governments need to understand its not all about the budget by making cuts. Men and women in this chosen carrer including Volunteer departments risk their lives to save others so politics and cutting budgets should not cost lives and property.
Source Fire and Aviation TV 01/27/20
______________________________________________________________________________
Clean Cabs for Fire Departments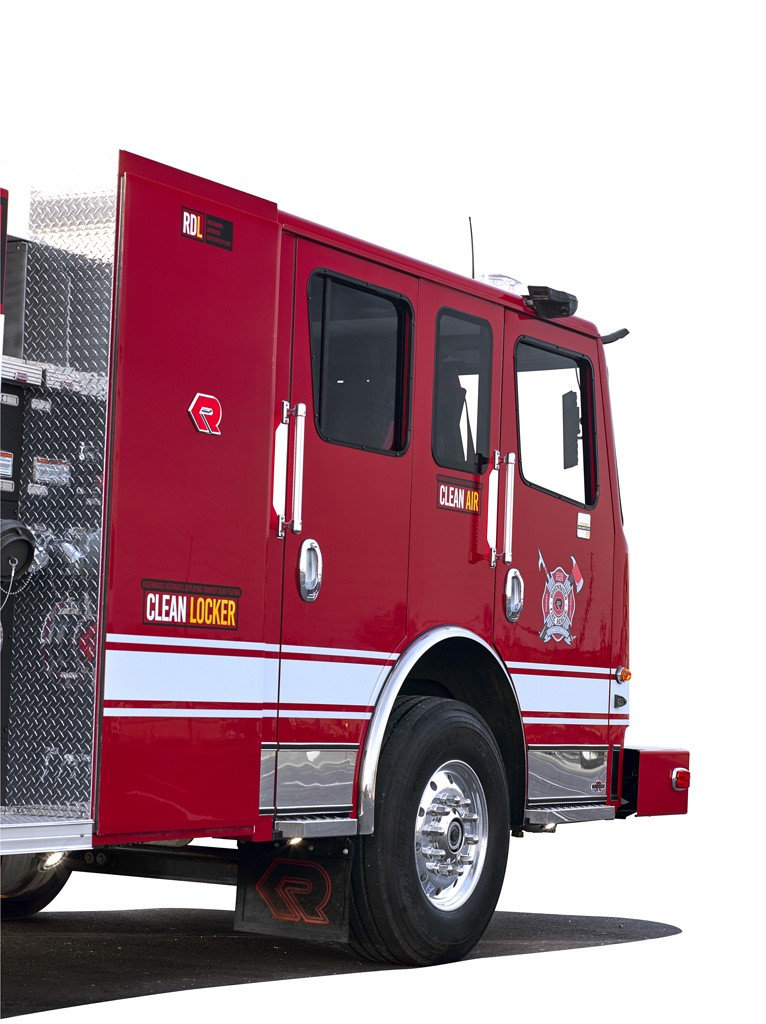 Rosenbauer and one other have finally shown the fire and rescue service they are as committed as we are in cancer prevention. The Clean Cab concept fire truck is here, and we are going to show case this one model from Rosenbauer.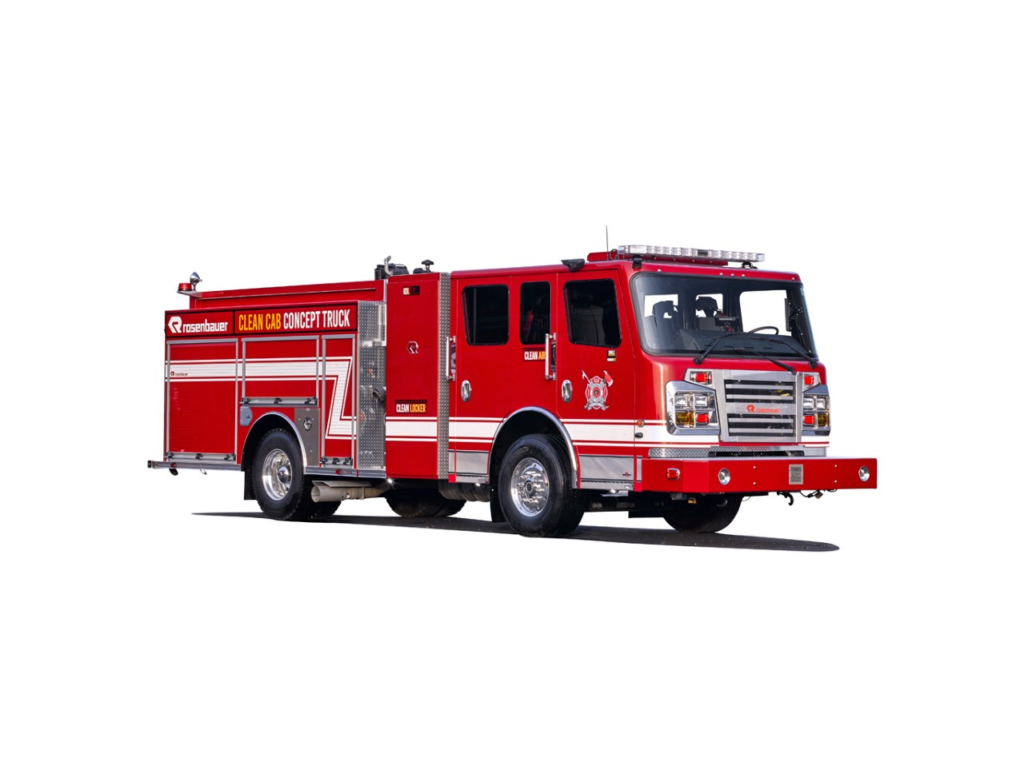 From the cab itself where fire fighters sit when responding to calls have a clean air recirculation air scrubber. This itself is in its early stages where changes might be made down the road. Currently the clean air system provides two types of filters filtering the air in the cab.
The new engine clean cab concept designed with a clean locker compartment behind the cab chassis. This is a separate compartment separating PPE that may have harmful carcinogens on them during from the time firefighters have worn since attending calls. Powered by electricity it can automatically open or a manual version is available. This compartment has the capacity to house 4 sets of bunker gear including SCBA packs. The manual version can be opened on the driver's side next to the side mounted pump panel.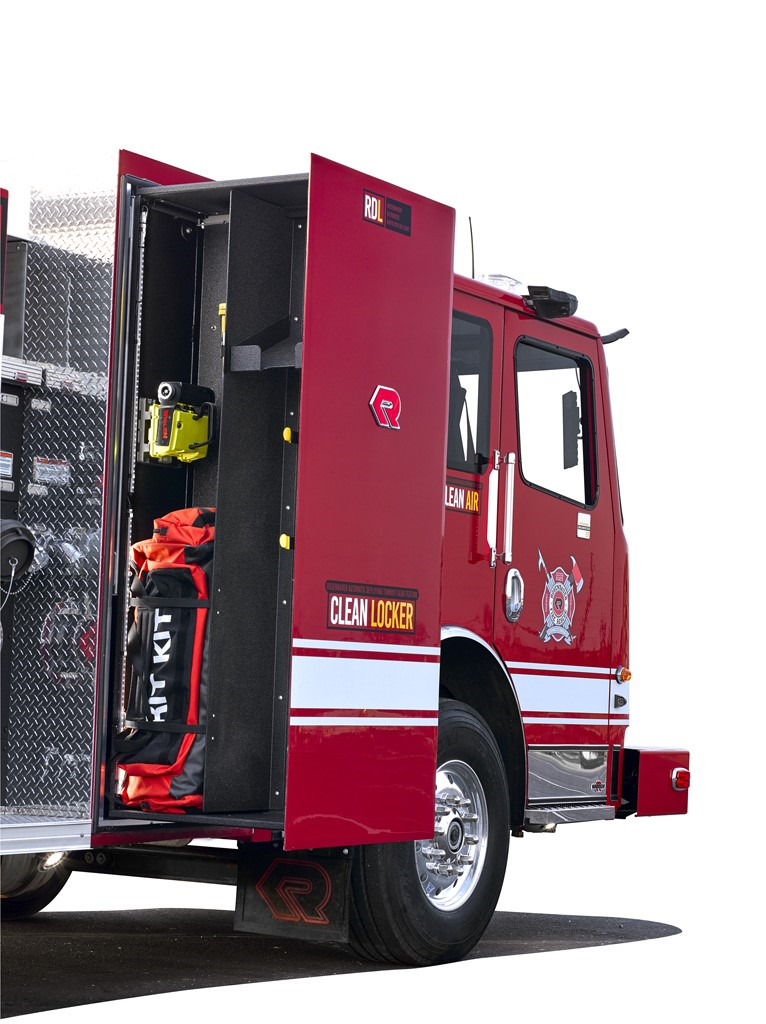 Being an engine company available at this time and designs along with an RDL/ Rapid Deploy Light. It also has many other features similar to an engine company pumper with RDT / Rapid Deploy Tray at the rear along with normal hose bed for both 5-inch supply and 2- and 1/2-inch attack lines. Other features are available and can be asked for specifications at Rosenbauer America.
At Fire and Aviation TV we are a firm believer of reducing and preventing cancer among firefighters and all first responders. These model and future ones we will spotlight and continue interest for the future and safety of all in fire rescue. We also have a cause we call CCCP program which is our Clean concept cancer prevention Program. In 2020 we will be visiting those that produce fire trucks with this cause in mind. (Pictures provided by Rosenbauer America for the use of by Fire and Aviation TV)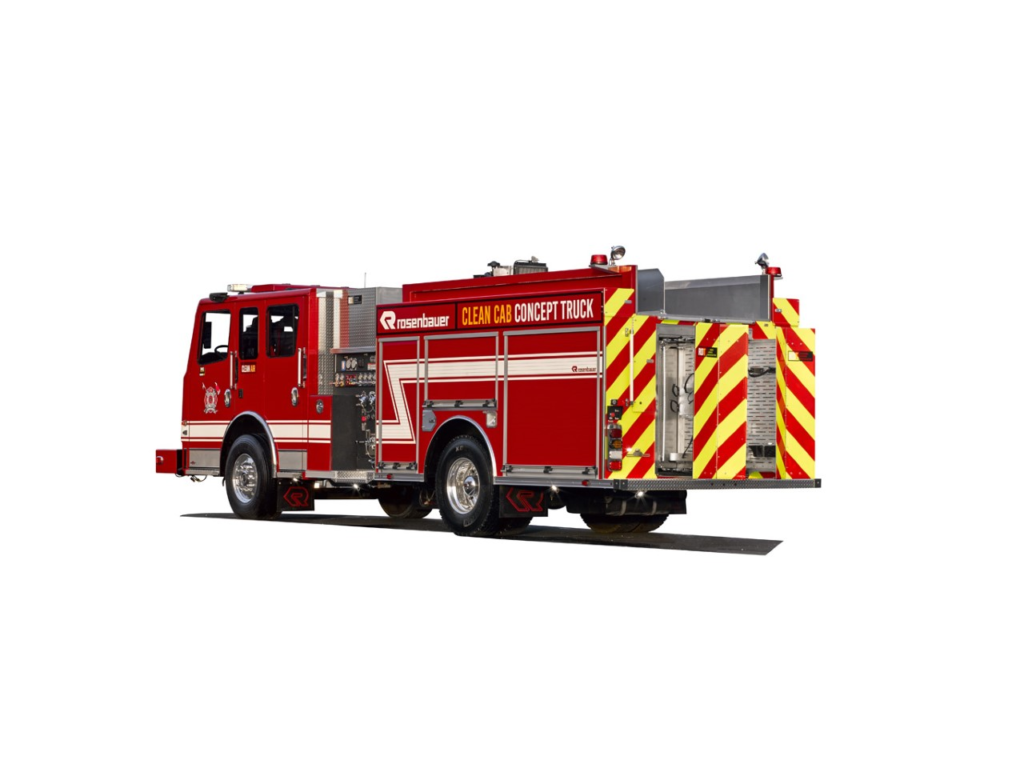 Source Fire and Aviation TV
_______________________________________________________________________________
Fire Trucks and Emergency Apparatus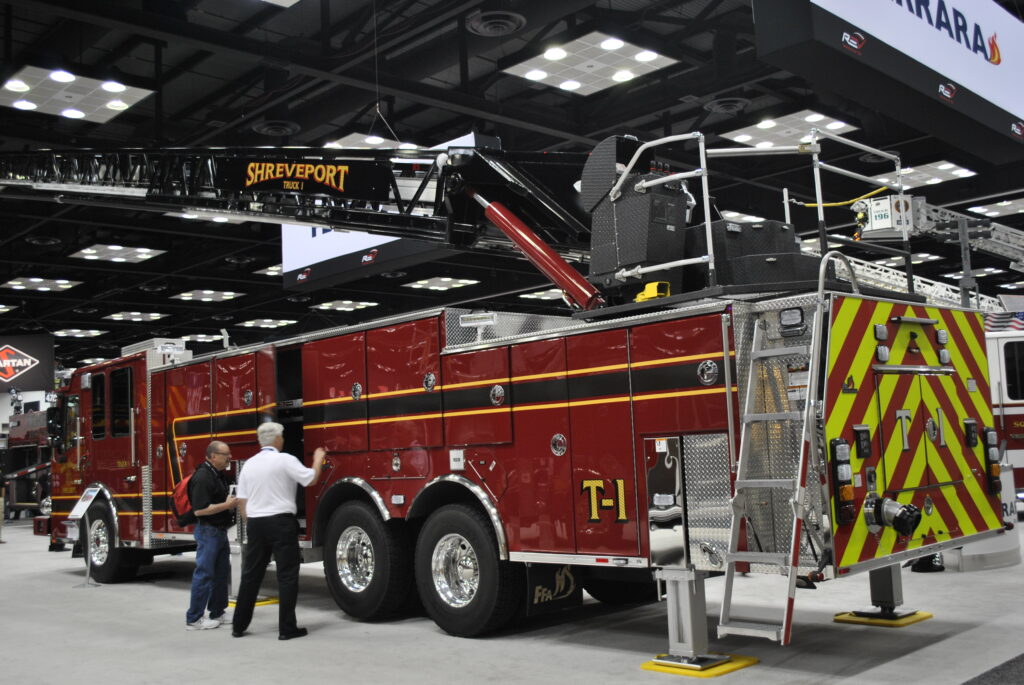 Recent years we have seen a merge and consolidation of companies under manufacturers that make them the giants of fire and rescue they are today. As we approach 2020 we are no longer in the teens this is about to be a whole new generation of fire apparatus and technology. Coming together we find ourselves slowly but surely around a new generation of medics and firefighters.
New generation 2020 is a brand-new chapter and the conventions to show where we are going from many manufacturers. EVG known as Emergency Vehicle Group has become a major contributor in the fire and rescue service beginning with Crimson Fire to McCoy Miller, Lifeline and Road Rescue, and Spartan ERV. We will share and guide you along with many other companies.
Classic lines to new modern looks you never forget chrome. Spit and polish are still the way it should be done then again, we do not recommend if your department or other authorities might recommend not to do. Seagrave Fire Apparatus a true beauty of fire trucks. E-One whom names many and grouped up with other companies to beef up their role in the industry. KME Fire Apparatus, Ferrara Fire Apparatus. Toyne Fire Trucks, Pierce Manufacturing, Sutphen, Rosenbauer America, Smeal Fire Trucks Apparatus, HME Aherns – Fox, Hackney Emergency Vehicles, Midwest Fire, Darley Apparatus, and any other we may have not mentioned.
We begin sharing and showcase many of those above. We will also bring you trucks from the past that still can be purchased from various companies. Fire and Aviation TV proudly present to you many trucks and various apparatus where in the beginning 2020 we can possibly guide you in the right direction for a fee. Fire trucks are our specialty and from years of experience we will bring ourselves up to speed to new apparatus being sold in 2020 with conventions. Does your department need a used Fire Truck? Starting the New Year forward this is one service we offer among many see us at Fire and Aviation TV, Serious inquires and contracts only apply.
Source Fire and Aviation TV 11/20/19
_______________________________________________________________________